CONTACT
For an informal chat about how A Retrospective of House can bring value to your event or to talk about future collaborations, please use the contact info below...
Director
Retrospective of House
Combining his 35 year love of dance music and ability to put on one heck of a party, Dan has been responsible for some of the best club nights and festival experiences in the south west. These stars have aligned culminating in the collaboration with Lisa and the hugely successful regeneration of the Retrospective of House brand.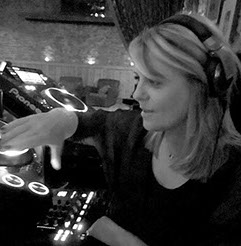 Director
Retrospective of House
A respected name in the DJ world for over 23 years.
Lisa has played iconic sets for high profile clients such as Ministry of Sound, Pacha, Bacardi, Vodafone, and Nike. Across the globe from Ibiza to Russia, Miami, across Europe to the middle east and places as far as China and Hong Kong. Lisa has an ear for music and knows what works musically when booking a line up of DJs and talented vocal artists and performers.
hello@retrospectiveofhouse.com
Brand & Web: Steve Kelly Design